Centrally located Geneva and Fillmore County provide convenient access to the East and West Coasts, Canada and Mexico.
Four-lane U.S. Highway 81 and U.S. Highway 6 are transcontinental highways that cross in Fillmore County. The Burlington Northern/Santa Fe Railway runs parallel to U.S. Highway 6 in the County and provides rail service at Exeter, Fairmont, and Grafton.
Interstate 80, just 20 minutes north of Geneva, is one of the nation's business transportation routes and stretches from one end of the state to the other, in all, 482 miles. The first class infrastructure and minimal congestion give matchless speed to your company's markets.
The Fairmont State Airfield, four miles north of Geneva, has two hard surfaced runways. One runway is 4,400 foot and lighted. The other is a 3,600-foot runway. Scheduled air service is also available at the Lincoln Municipal Airport and Eppley Airfield in Omaha.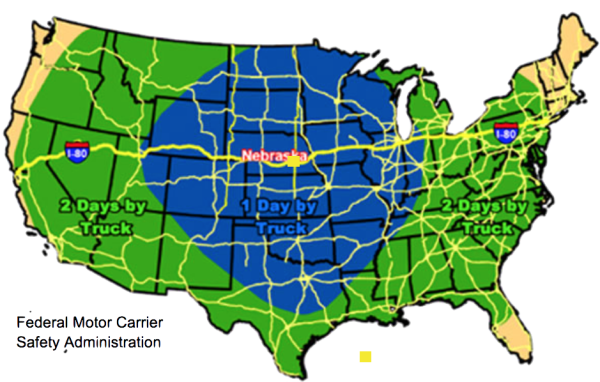 Get Involved
Become A Member
FCDC Members are both community individuals and businesses.