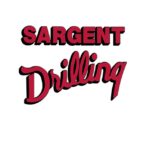 Website Sargent Drilling
Sargent Drilling is now accepting applications for a Pump Setter/Laborer.
• Experience is preferred but will train the right person.
• Salary is based on experience.
• Must have a valid driver's license and the ability to obtain a CDL license.
• Overnight travel is required at times.
• Benefits include: health and life insurance, 401 (K), and paid vacation.
To inquire more information about this position, please call 402-759-3902. Pre-employment drug test, physical and a driving record review are all required. Sargent Drilling is an equal opportunity employer.